Frag hits K-Days!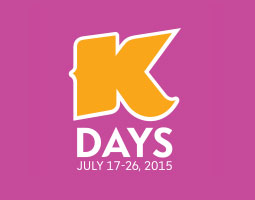 Hey Fragapalooza is at K-Days today and next Saturday (July 25, 2015) with Extra Life in the Techlife area - Hall H!  We're here taking registrations at $5 off so come on down and visit us today to finalize your registrations!  Or just come for a visit, we'd love to see you here!
Setup for sleep just moments away!
The LRC has facilities just North of the venue for anyone looking to camp or pull up your Trailers/RVs to rest your heads for those few moments where the body can't take anymore.  The spots are first come, first serve and garbage facilities are provided (but no other amenities are available).  So if you are looking to camp it out, we've got you covered.
Otherwise Leduc is host to a vast number of Hotels/Motels that are only minutes by cab from the facility.  Check 'em out with your favorite search engine today!
Got to Collect them ALL!
With only days left to purchase Fragapalooza promotionals, we thought we would preview them for you.  So here are the T-Shirt for this year's event and the Mouse Pads you can order!  
DID YOU KNOW you can start a second order if you have finalized your last one with your seat?
DID YOU KNOW you can add items to your cart if you haven't finalized your purchase as of yet?
NOTE: These items expire for purchase July 18, 2015!
T-Shirt for Fragapalooza 2015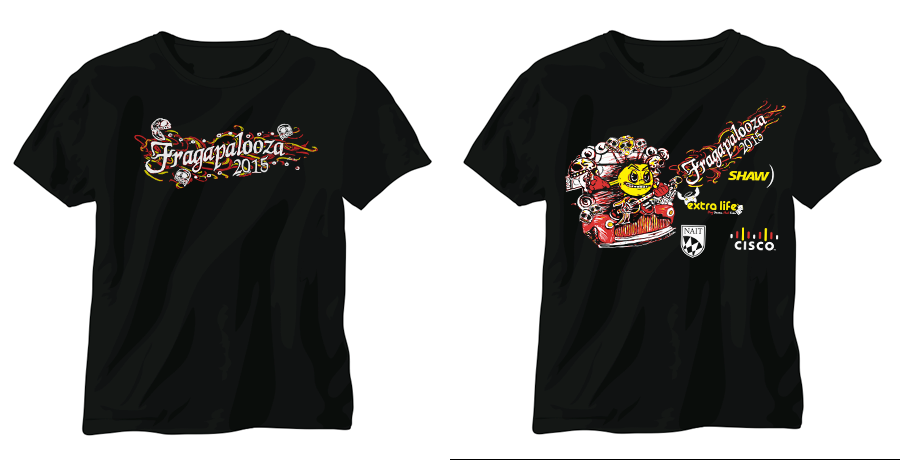 In case you missed previous year's shirts, or if you like a particular one, you can commemorate your memories with these limited edition Fragapalooza mouse pads:
Registration and Waiver Form
This year's Fragapalooza Regisration and Waiver Form are now available for download and fill out.  This must be completed at the door of the event before entry will be allowed.  Anyone 17 years of age or younger will have to have a Parent/Guardian sign for the participant.
You can download the form here.
Plugged In!  Jacked Up!  Ready to go!
Cisco returns for another Fragapalooza to host your blazing fast network for all your Gaming and Event needs!  Cisco has been at networking a long time and has also been working with Fragapalooza for a very long time as well.  We are so very glad to have them return again this year to help us out!
Sit your butt down right there!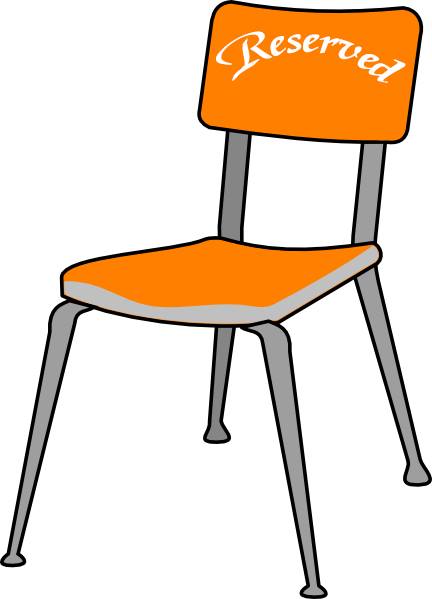 Seating for Fragapalooza 2015 is now open and ready for your reservations.  The only way to reserve a seat is to have your seat purchase confirmed - how do I know this is so?  Well when you click on Seating, you will see your seats in the top of the map!  Early Bird seating reservation is first release then General Admission later on (see below).

Multiple Seat Holders or to Transfer your only Seat

The Seating page is also where you can transfer your seat to someone whom has registered on www.fragapalooza.com (but not necessarily has purchased a seat themselves). You will have to know their Frag ID which is located on that person's Profile page (so make sure you work together on this!).
Please NOTE:
Early Bird Seating (Premium Butt Seat) is only OPEN at the time of this posting.  General Admission reservations for Regular Seat Purchases (Butt Seat) will be open July 18, 2015.
Oh no its alive!!! For realz!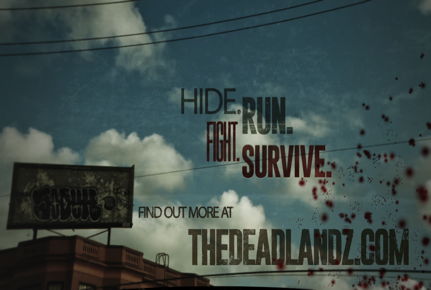 Capital Airsoft and The Dead Landz are sponsoring Fragapalooza 2015 this year with some great prizes and some tournaments.  Details to follow but its some sweat stuffz!  For now you can check out http://www.albertaairsoft.com/ and http://thedeadlandz.com/.
The Dead Landz: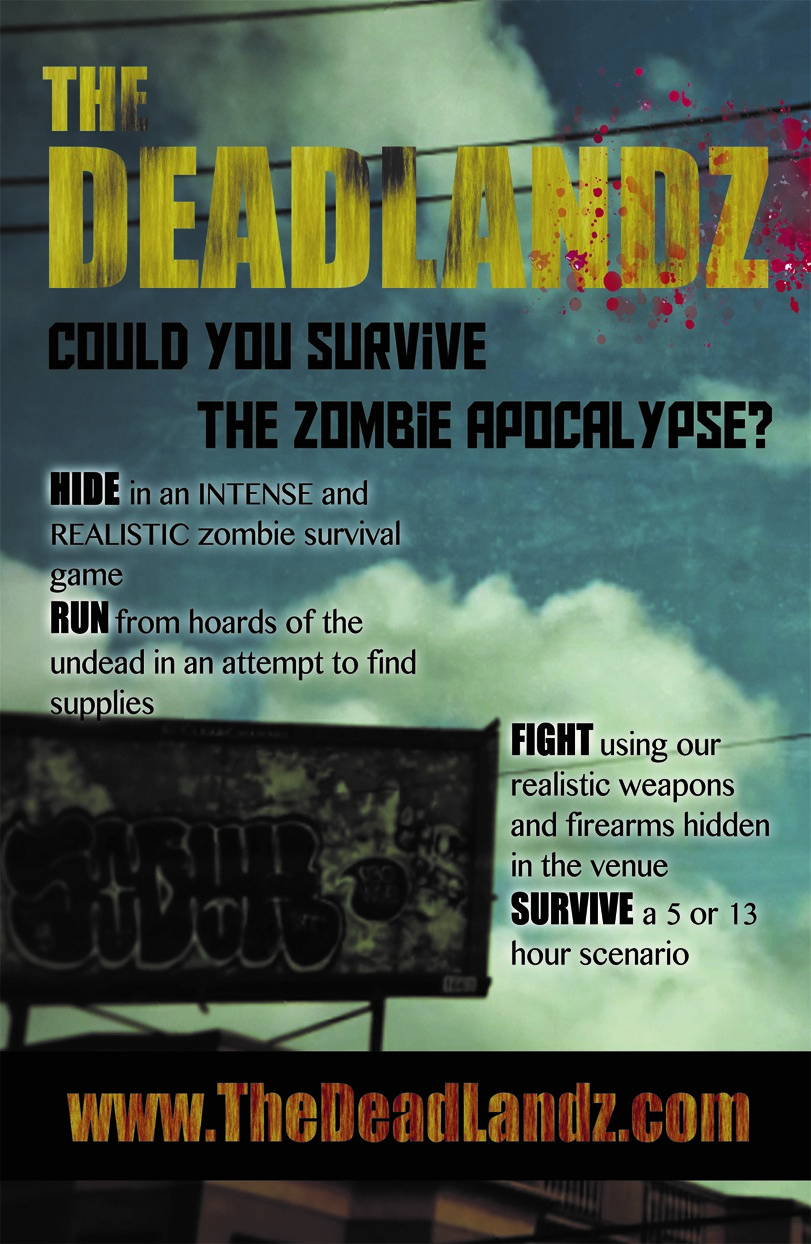 Fragapalooza Early Bird Registration Ending Soon!
If you've been on the fence about registering and paying for a seat don't wait any longer.  Early Bird registration Ends July 5th at Midnight so get those seats purchased and paid for before then for a reduced rate and a chance at a Prize Give-a-way!
Fragapalooza; over! Roger Roger! Westcan sponsors again.
Westcan has been keeping the Frag staff in the know with two way radios for many events. Roger Roger, over and out! Thanks Westcan!
The Internets are Back! Shaw welcome back!
Shaw has been providing internet for Frag for many years, and its our hope for many more!