FittySix FTW!  XBox One - The Master Chief Collection Edition
Thanks for supporting Fragapalooza 2015 as an Early Bird! By knowing our paid participant base Early supporters help us organize, pre plan and better prepare for the event to come. Keep on supporting us and we'll do our best to make it worth the time!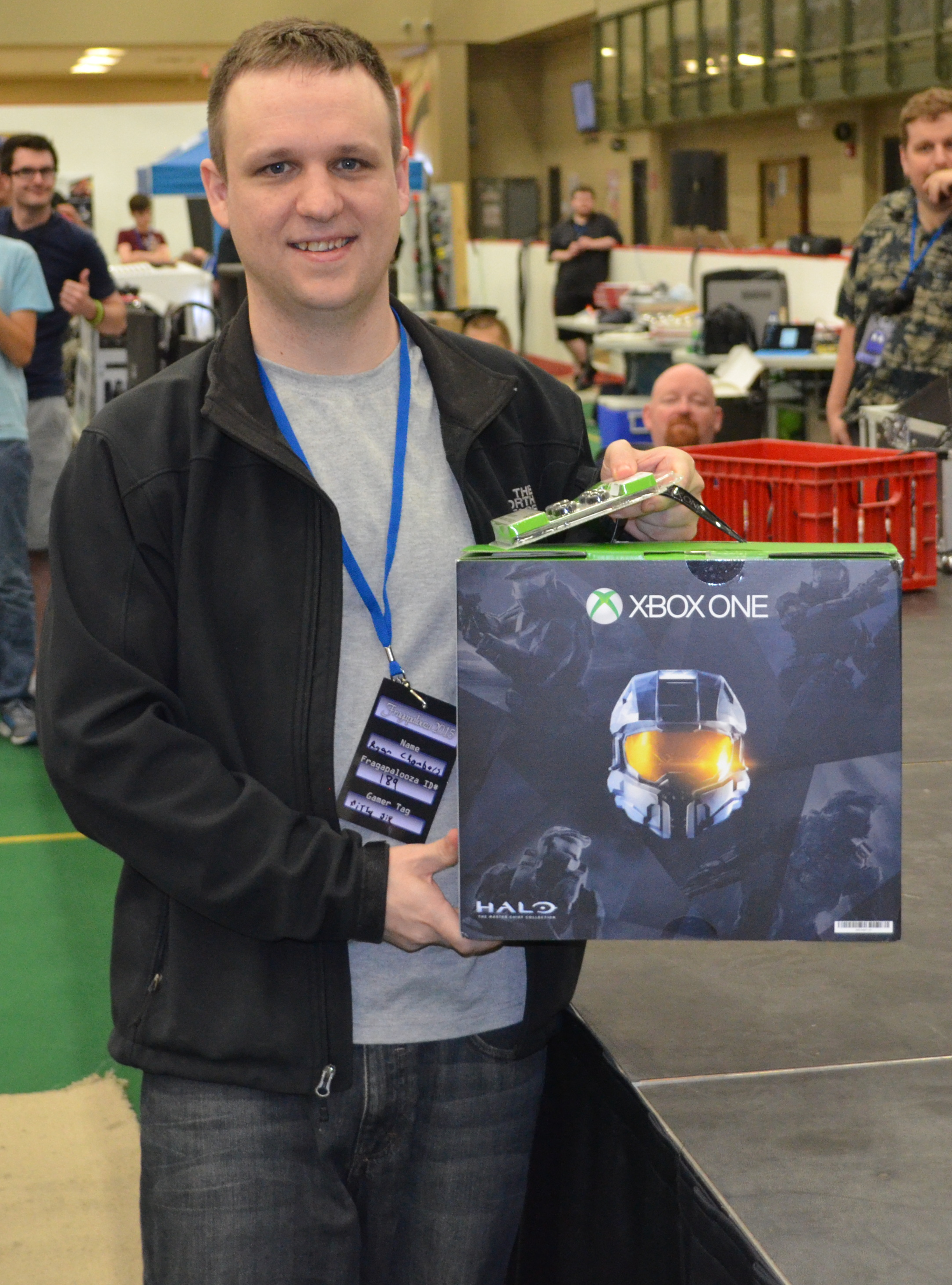 Make sure to be here @ 9:45ish!
Like we do every year we are hosting Opening Ceremonies around 9:45 PM tonight.  Make sure to be here as I think some people might be getting some things... not sure though :P
Your Server, Our Farm is open for business
Come to the head table to see Cova to get it setup on the server farm!
Who doesn't like Pizza!
Papa Johns has joined Fragapalooza 2015 to offer discounts on their orders.  Participants, using the phone number on the coupon in their swag bags, can get a 10% discount on pizza from Papa Johns!  Thanks for sponsoring us this year!
Who doesn't like a Food Truck?
The Hop Food Truck will be stopping by Friday afternoon about 4:30 to feed all you hungry gamers.  They are providing special menu prices for Fragapalooza participants, so please show your Frag ID when placing your order.  They will be staying for a couple of hours, or as long as they are still serving customers, so they should be able to serve everybody!
Here is the menu that they will be offering.
Local Kosmos does it again!
Kosmos is sponsoring Fragapalooza 2015 with some gift cards for prizing, 5% off all non-alcoholic orders (just mention/provide your Fragapalooza 2015 ID Tag), and driver service till mid-night during the event.  Check them out on Facebook!
Here are their menus:
We hope so!
Let us know if it isn't fixed.
We are looking into issues with LoL and other games not staying connected...
Stay tuned!  We are on it!  Check back here for all your Fragapalooza 2015 news!
WiFi to you!
Shaw has provided us two modems for free WiFi use, dedicated to Fragapalooza 2015.  While these modems are NOT on the internal Fragapalooza event network they are available for your use.  There are two located in the building and depending on whether you are closer to the Fragapalooza FP banner in the North, or the Capital Airsoft banner in the South of the soccer pitch, choose the appropriate WiFi SSID to connect to:
Shaw Free - North

Shaw Free - South
Password:    frag2015
We're Live!
Good news everyone!  It looks like Fragapalooza 2015 will start on time!  Doors to open at 9:00am this morning!  See you here!  Remember to have your photo ID and your signed waiver to ensure things go as fast and smooth as possible!