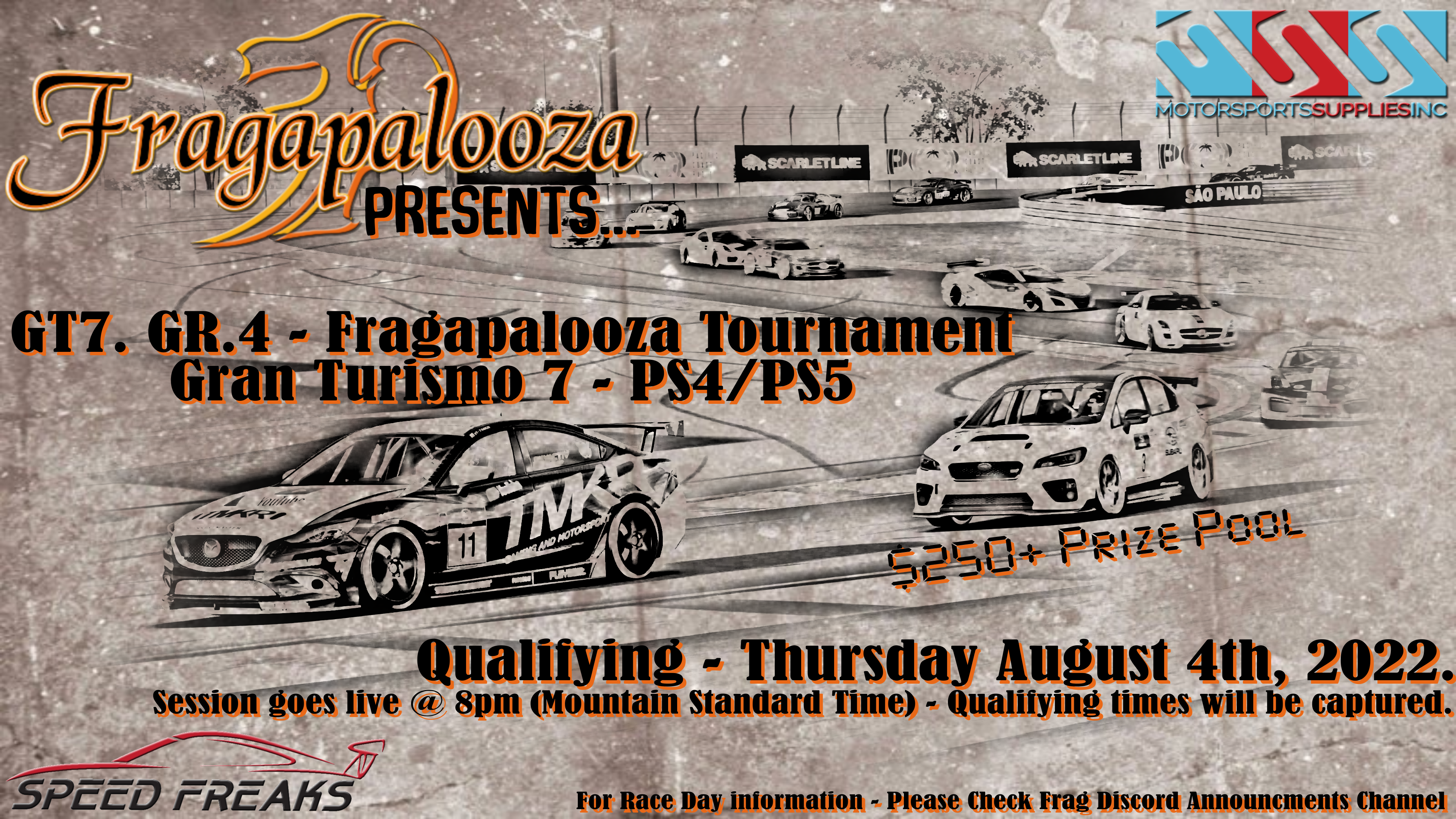 Motorsports Supplies is sponsoring a Grand Turismo tournament this year for all our PS4/PS5 participants, and there is some good prizing up for grabs.  Check out the details in discord, good luck!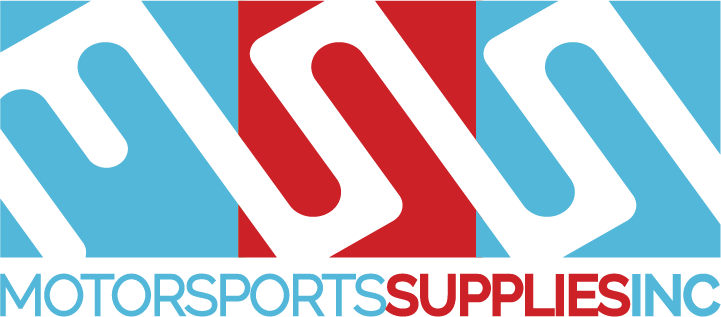 Tournament Details:
Join us for our first ever Fragapalooza GT Tournament - Featuring Gran Turismo 7 on PS4 & PS5.
Qualifying Starts on Thursday @8PM - Random Track - 15 laps - 30 min Qualifiers - Two Separate Qualifying Lobbies, Named Fragapalooza.
Racers must join the Fragapalooza discord @ Discord and find the GT7 Tournament Channel, In there you will write in your PSN Name so we can associate you in the tournament.
Racers will find information in the announcement channel along with the race password to enter the qualifying lobbies.
The top 15 times from qualifying will move onto the main tournament races, which will span over the next 3 days starting August 5-7th.
Each Day will feature a different track with dynamic weather and tire and fuel wear. It is recommended to purchase all 5 sets of tire types. GR.4 spec cars only.
Hard
Medium
Soft
Intermediate
Full Wet.
Prizes Include $250.00 in PSN Gift Cards & A Free physical track day through motorsports supplies inc. at Stratotech park in Edmonton, Alberta, Canada, this package includes your instructor and a full day of on track driving.
Prizes will be distributed to the winners of the top 3 podiums.
1st place - $125 & The free track day
2nd place - $75
3rd place - $50
Reminder: In order to qualify for PRIZES you need to register for the event, and its FREE!!!!  Registration is open now at www.fragapalooza.com. Join us for our online event August 4th-7th 2022. For more on our event and prizing eligibility info, you can always check our F.A.Q.
REGISTER TODAY - FREE AGAIN IN 2022!
Join us on Discord, follow us on Twitch, Facebook, Twitter, and stay tuned to our website for all the latest information on this year's FREE event.