We are pleased to announce a last minute addition to our sponsors, so everyone please welcome The Variant Edition to Fragapalooza 2015. The Variant Edition will be on site this Saturday with a pair of local DCI judges who will provide an introduction to playing Magic: The Gathering to all interested participants.
These are good people and a great local business, so please come by and say hi to them on Saturday and go check out their store after Frag. Or before, that works too!
But I love my ID # I've had for years!
With the old registration system being 18 years in the making and the content there becoming very dated we decided not to migrate the Fragapalooza logins and IDs from the old system to ensure our data in the new system is most up-to-date and accurate. We apologize if you really liked your number. As such you may have noticed your Fragapalooza ID # is not the same on the website (subject to change at this time - we are working on the final numbers as we post this article), and will be solidified as your new number at the event.
What does this mean?  Well, for those returning to the event with prior security tagged equipment, those tags are no longer valid.  We ask that you remove those tags prior to entry to the event as we will be overwriting them with new ones.  We can assist you with this at the Registration table, but doing this ahead of time will speed up your entry process.
Hopefully this makes sense and we'll see you in a few days with new stickers!
No way that's you!  Really?
In order to keep our event secure and safe, for you and your equipment, we use our Fragapalooza ID tags + your Government Issued Photo ID to ensure you are you and that your equipment is yours as well.  If you don't have a Government Issued Photo ID, try to bring some form of Photo Identification.  If that doesn't work as well, we do have ways to issue you a temporary photo ID but this will slow down your entry process.  So easiest, best and safe bet if you you have your own with you!
It will be as it should be, and will be in stone!
SO LITTLE DAYS LEFT!!!! We're excited!!!
In preparation during setup day of the venue we will be locking seating as is August 5, 2015. We do this so we can setup the venue with your seat reserved in your name making it that much easier to find yourself and the seat(s) you reserved. So if you have a last minute change or a last minute transfer to complete so that friend/family member can get their seat in their name and reserved, make sure to complete it before Tuesday, August 5, 2015. 
Get Prepped, Get Pumped, Get In!
We wanted to remind everyone to have some things ready for Fragapalooza to make your entry to the event go all that more smoothly!  This is your Fragapalooza 2015 Preparation Guide:
Equipment
Have your equipment all packed up and ready to go.  Monitor/TV, Keyboard/Mouse/Controller(s), PC/Laptop/Console, Comfy Chair (optional - event has plastic event chairs if you don't have your own), Headphones, Updates completed, Software/Games installed, etc...  Check out our FAQ and About page for more details!
Website Registration
If you are coming to the event but want to pay at the door, or you are getting a seat transferred to you from a friend/family member, please at least have your www.fragapalooza.com login registration completed prior to the event to help facilitate your entry all the more FASTER!  Our event system requires this step to be completed first and foremost and you will save some time if you have done this already!  If you haven't, please do so here!
Waivers and Paper Registration
These will be onsite at the check in August 6, 2015, but we ask that again you have them completed ahead of time to facilitate faster entry.  These forms can be downloaded and printed from here, and for legal reasons are required to gain entry.  So if you can print them out, get them filled and signed and have them ready for the event, that would be AWESOME!
Clan 4 Pack/Multiple Seat Owners
Anyone whom has purchased a "Clan 4 Pack/Multiple Seats" and wishes to transfer those to another participant of Fragapalooza 2015, please try to complete that process prior to yours and definitely the intended recipient's arrival at the event.  All you need to do is the following:
Ensure the intended recipient of the seat has completed the "Website Registration" (see above) portion of their side, and have noted their Frag Profile ID on the profile page


Get the recipient's Frag Profile ID, and go to the seating page under Your account

NOTE: This screen only shows Seats you with Confirmed payments.

Click the button next to the Seat ID you wish to transfer to your recipient, and follow the onscreen instructions using their Frag Profile ID and optional Comment


Have your intended recipient go to the seating page under Their account and  the transfer for them to use


City of Leduc helps us out!
The City of Leduc has graciously sponsored this year's Fragapalooza and we would like to recognize them as a great place to hold our Event for the past 5 Years running! Thank you so very much for hosting Fragapalooza 2015 in your great city!
Its getting cramped in here!
Wow!!! Thanks to the overwhelming registrations for Fragapalooza 2015 we have opened up the overflow seating just East of the Stage.  If you wanted to sit closer together now you have some seats opened right up to help out.
REMINDER: Reserved Seating Sections
For those whom have seating sections reserved, those reservations will expire July 24, 2015 and will open up to general seating selection after that.  Please get your seats selected before that time.
Our Tournaments are Set!
With some requested sponsorship our Tournaments for Fragapalooza 2015 are now set.  Check them out at the Tournaments link on the site and look for the Tournament sign-ups at the event in just over two weeks!
BioWare contributes!
BioWare, a Division of EA, is sponsoring Fragapalooza 2015.  Fragapalooza and BioWare have a relationship that stretches many moons and we are so glad to have them sponsor this year's event. The Fragapalooza Staff love their games and are huge fans, as I know most of you must be as well!  And with both institutions being native to the Edmonton area it is only fitting to have them on board!
Metafore joins Fragapalooza 2015
Metafore is sponsoring Fragapalooza 2015, supplying prizing and support for the event!  Welcome and we hope to continue our relationship well into the future!
Metafore designs, deploys and supports IT infrastructure solutions that contribute to improved productivity, operational efficiency, and overall business performance.
Servers, check!  Sponsorship, double-check!
Mainland Information Systems returns this year as a sponsor for Fragapalooza 2015!  They bring with them great knowledge and experience in the IT Systems and Service area and are donating our Servers for the event.  Thanks Mainland for your continued support!
Frag hits K-Days!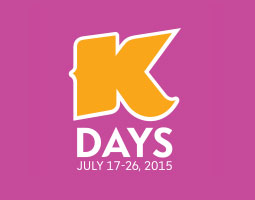 Hey Fragapalooza is at K-Days today and next Saturday (July 25, 2015) with Extra Life in the Techlife area - Hall H!  We're here taking registrations at $5 off so come on down and visit us today to finalize your registrations!  Or just come for a visit, we'd love to see you here!
Setup for sleep just moments away!
The LRC has facilities just North of the venue for anyone looking to camp or pull up your Trailers/RVs to rest your heads for those few moments where the body can't take anymore.  The spots are first come, first serve and garbage facilities are provided (but no other amenities are available).  So if you are looking to camp it out, we've got you covered.
Otherwise Leduc is host to a vast number of Hotels/Motels that are only minutes by cab from the facility.  Check 'em out with your favorite search engine today!
Got to Collect them ALL!
With only days left to purchase Fragapalooza promotionals, we thought we would preview them for you.  So here are the T-Shirt for this year's event and the Mouse Pads you can order!  
DID YOU KNOW you can start a second order if you have finalized your last one with your seat?
DID YOU KNOW you can add items to your cart if you haven't finalized your purchase as of yet?
NOTE: These items expire for purchase July 18, 2015!
T-Shirt for Fragapalooza 2015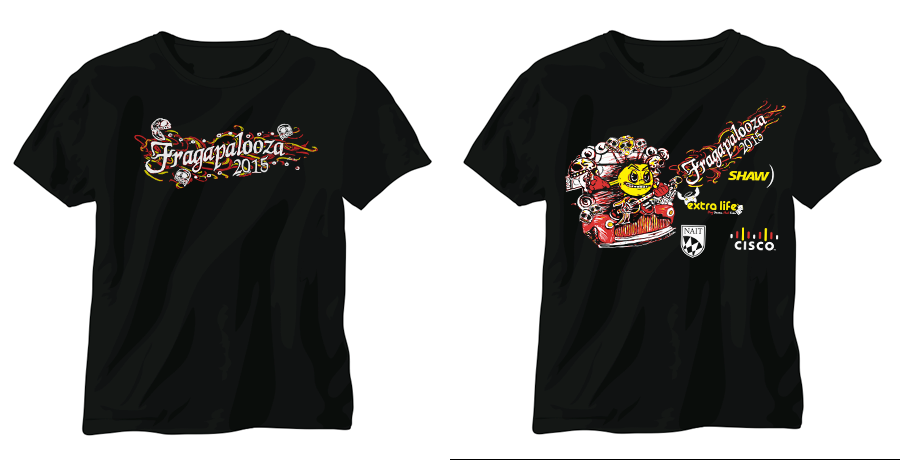 In case you missed previous year's shirts, or if you like a particular one, you can commemorate your memories with these limited edition Fragapalooza mouse pads:
Registration and Waiver Form
This year's Fragapalooza Regisration and Waiver Form are now available for download and fill out.  This must be completed at the door of the event before entry will be allowed.  Anyone 17 years of age or younger will have to have a Parent/Guardian sign for the participant.
You can download the form here.
Plugged In!  Jacked Up!  Ready to go!
Cisco returns for another Fragapalooza to host your blazing fast network for all your Gaming and Event needs!  Cisco has been at networking a long time and has also been working with Fragapalooza for a very long time as well.  We are so very glad to have them return again this year to help us out!
Sit your butt down right there!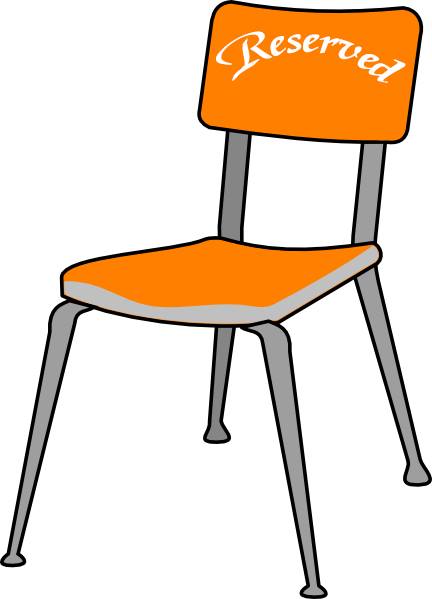 Seating for Fragapalooza 2015 is now open and ready for your reservations.  The only way to reserve a seat is to have your seat purchase confirmed - how do I know this is so?  Well when you click on Seating, you will see your seats in the top of the map!  Early Bird seating reservation is first release then General Admission later on (see below).

Multiple Seat Holders or to Transfer your only Seat

The Seating page is also where you can transfer your seat to someone whom has registered on www.fragapalooza.com (but not necessarily has purchased a seat themselves). You will have to know their Frag ID which is located on that person's Profile page (so make sure you work together on this!).
Please NOTE:
Early Bird Seating (Premium Butt Seat) is only OPEN at the time of this posting.  General Admission reservations for Regular Seat Purchases (Butt Seat) will be open July 18, 2015.
Oh no its alive!!! For realz!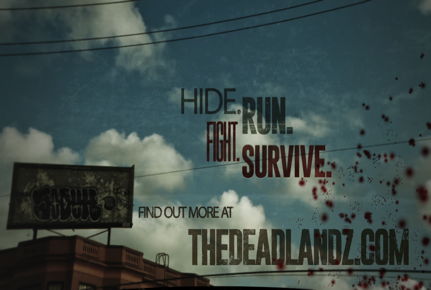 Capital Airsoft and The Dead Landz are sponsoring Fragapalooza 2015 this year with some great prizes and some tournaments.  Details to follow but its some sweat stuffz!  For now you can check out http://www.albertaairsoft.com/ and http://thedeadlandz.com/.
The Dead Landz: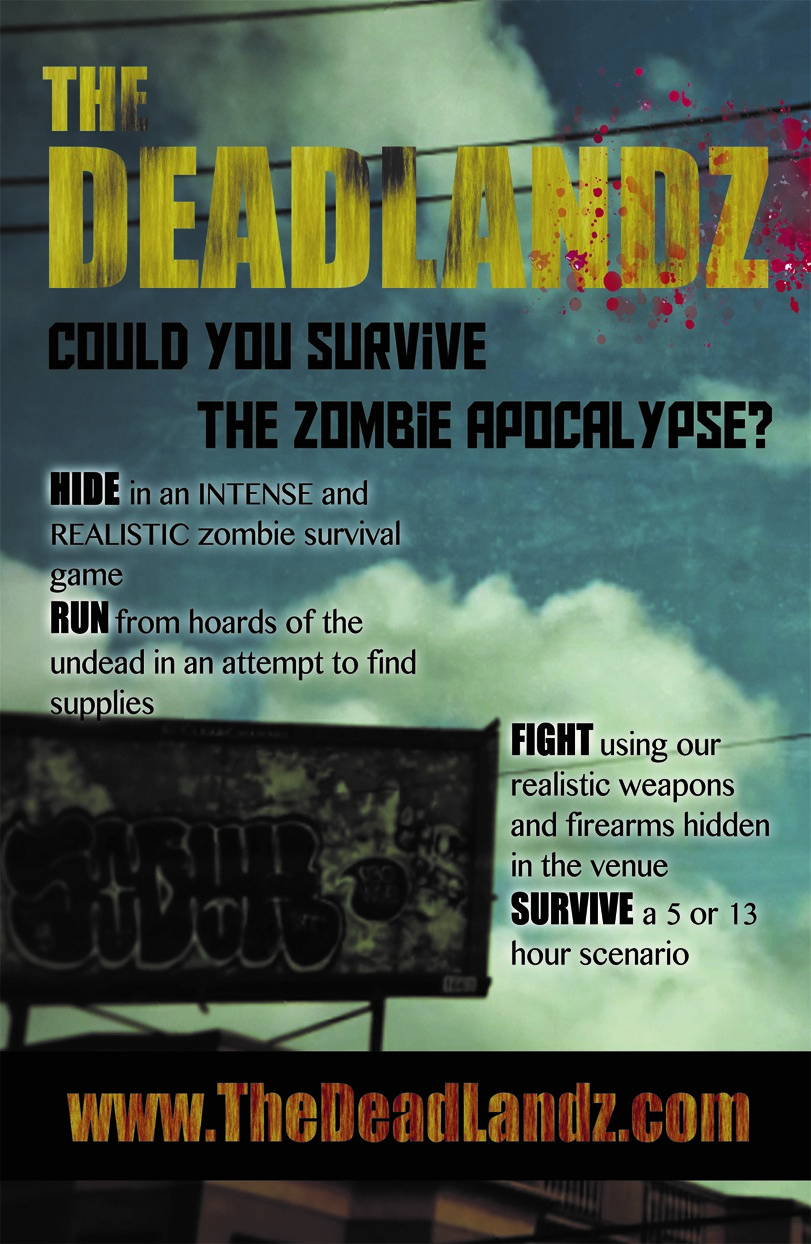 Fragapalooza Early Bird Registration Ending Soon!
If you've been on the fence about registering and paying for a seat don't wait any longer.  Early Bird registration Ends July 5th at Midnight so get those seats purchased and paid for before then for a reduced rate and a chance at a Prize Give-a-way!
Fragapalooza; over! Roger Roger! Westcan sponsors again.
Westcan has been keeping the Frag staff in the know with two way radios for many events. Roger Roger, over and out! Thanks Westcan!
The Internets are Back! Shaw welcome back!
Shaw has been providing internet for Frag for many years, and its our hope for many more!
Check! Check! 1, 2... Axe it up!
Can you hear us out there? Well we know you can when Axe supplies the PA and Sound System for Fragapalooza!  Another repeat sponsor we are pleased they could help us out again this year!
It just works like Veeam
Veeam has been a part of Fragapalooza for 3 years running and has increased every year in their contributions to the event.  This year will be no less and we hope to continue even further into the future!
NAIT, the mainstay
NAIT is back to help out Fragapalooza anyway it can!  NAIT provides many tools, services, and equipment that has helped make Fragapalooza possible for many, many, many years and we are glad they are back to do so again!
Get OverKlocked
Fragapalooza 2015 and OverKlocked are teaming up again this year.  More details to come but please visit them on our sponsor links for more on OverKlocked in Edmonton!
Extra Life Edmonton is back
We are proud to announce Extra Life Edmonton returning to Fragapalooza for 2015.  Please check them out at this year's event as this a great cause for the Edmonton Stollery and Children's Miracle Network!